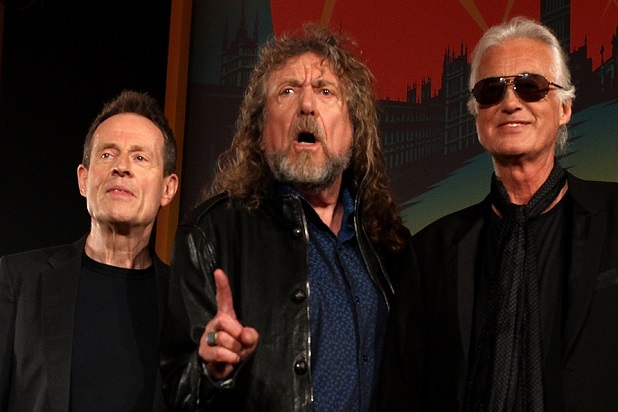 Group is accused of infringing on Spirit song "Taurus"
Led Zeppelin has hit a bum note in the lawsuit over its mega-hit "Stairway to Heaven."
The group has lost a bid to obtain further information in a copyright infringement lawsuit claiming that "Stairway" infringes on the Spirit song "Taurus."
Attorneys for the band had sought information on the Randy Craig Wolfe trust, of which plaintiff Michael Skidmore serves as trustee. (Randy Craig Wolfe was the given name of Randy California, a founding member of Spirit and author of "Taurus." Wolfe died in 1997.)
Team Zep had claimed that the Wolfe trust is only valid if it is a qualified charitable foundation or other qualified entity, and claims that Skidmore's legal team hasn't provided evidence to that effect. Zeppelin's lawyers asked Skidmore's team to provide proof, such as Internal Revenue Service notices or correspondence.
Read the full story at:
The Wrap