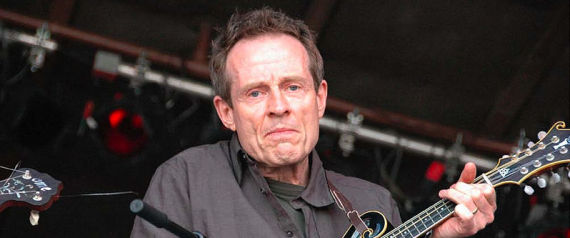 John Paul Jones, co-founder with Jimmy Page of the rock band Led Zeppelin is a lover of mandolin. Composer, arranger, bassist and keyboardist talent, he is one of Britain's greatest musicians. And one of the most versatile, as evidenced by its decision to sponsor the festival "Mandolines de Lunel".

The rally that began on October 29 and celebrates its tenth anniversary, brings together the best players mandolins. John Paul Jones will perform solo on November 2 at the closing ceremony. He took the time to come back with HuffPost about its history with the instrument.

How was your first meeting with the mandolin?
I started playing in the early 1970s. I had mostly listened in bluegrass bands (musical style of American origin which is a branch of country music) as with their album and The Dillards Back Porch Bluegrass.

When I was on tour with Led Zeppelin, I wanted to play music. On the bus and in the plane, the easiest way is to have a portable instrument. I found a mandolin in Indiana, I bought it and I learned to use it as an autodidact. I was immediately hooked.

When did you decide to include in your music?
Almost immediately after tamed. The mandolin has a sound that is different from that of the guitar. I already loved folk and some genres in which it flourished. To force the rub, integration seemed natural. This is not an easy instrument access but many bass player are attracted by the mandolin.

This may be a way to release frustration. This is a very versatile tool and its use depends on the style of music you want to play. With a snare or short solos. In a classical context, it has the same partition as the violin.

Why this instrument is now almost invisible on stage?
The mandolin was really popular in the early twentieth century. In the United States, the stars of the era played. A genre like bluegrass could penetrate and reach a wider audience if it had not been eaten by a rock. Many players are then moved to the guitar.

Yet it is a fairly sharp instrument that gives a spark to the music. The mandolin is like no other instrument. It has a penetrating sound that works very well with the guitar and bass. It is a tool that can be very useful because it is audible over a voice and I'm always amazed at how much she is underestimated.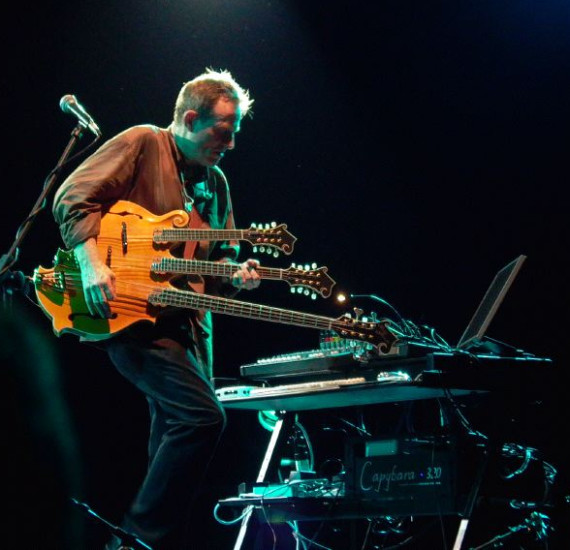 What is your role in Lunel?
I think the best way to make acclaim to the mandolin is to play on stage. I played a lot with Seasick Steve. I have several books by two brothers Luthiers, the Manson. I have my mandolin three races I have to take care. We find the object in every culture in India where it is more power in Brazil.

I know that Ronnie McCoury, one of the most talented players, told me he almost did beat up at school because he played the mandolin while everyone was in the rock: "the only thing that saved me was when I said that John Paul Jones of Led Zeppelin played well."


John Paul Jones parrain des dix ans du festival...

For this anniversary edition, other artists were invited: the Israeli-German classical soloist Avi Avital, the French electro-rock Féloche or bandolim Brazilian virtuoso Hamilton de Holanda.

Americans Jake Jolliff and Alex Hargreaves French quartet with Michel Benita and Sebastian Rochford Columbia, Brazilian Tiago Tunes accompanied by fellow Rogérui Caetano and Brazilian seven-string guitar are also planned.

From: Huffington Post (in French)